We are so pleased to share with you that in September Coach Jade and Coach Dani completed their BGU Levels 1 and 2 Coaching qualifications. They have been assisting Ben, coaching Onyx, Tanzanite and Beginner classes. Now, they are fully equipped with new skills and the ability to run their own classes.
Jade and Dani had a long, but very interesting and educational day. Both their skills and confidence noticably grew after attending this course. We are looking forward to the next chapter of Smart Cheer now that both our new coaches can help train the next generation of Cheerleaders in our programme.
BGU
Both coaches completed their intensive course with BGU (Building From the Ground Up). This is a recognised qualification in the Cheerleading industry, and the company are partnered with Future Cheer. This qualification is based on the IASF (International All Star Federation) rules and regulations.

We would definitely recommend this course and will be sending coaches on this in the future, as well as Jade and Dani potentially furthering their coaching qualifications into level 3.
A Little Bit About Our New Coaches
Jade
Onyx, Tanzanite and Steel Coach
For the 2019-2020 season, Jade is coaching our Youth Level 1 team Onyx, our Senior Level 1 team Tanzanite and our Senior Level 2 team Steel.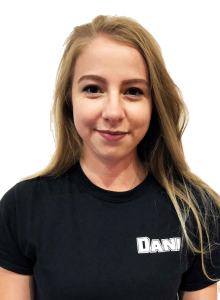 Dani
Diamond Coach and Marketing
Dani runs all the marketing for Smart Cheer and is coaching our Mini Prep Level 1 team, Diamond, for the 2019-2020 season.